Galaxy Rangers
Galaxy Rangers ist zwischen Space-Fiction und Western angesiedelt. Die vier Teamkameraden Zach, Goose, Niko und Doc vertreten das Gesetz um die Erde und ihre Verbündeten zu schützen. Ihre Gegner sind z.B. die Kronenkönigin - sie entführte Zach's Frau - und die Schwarzlochbande. Durch Implantate können die Galaxy Rangers außergewöhnliche Fähigkeiten zum Einsatz bringen.

Danke für die Mithilfe an "Master of the Universe"
Allgemeine Daten
Original-Titel
The Adventures of the Galaxy Rangers
Produktionszeitraum
1986 bis 1989
Produktionsland
USA
Produktionstyp
Zeichentrick
Genre
Science-Fiction
Episoden
65
Theme zur Serie
Video der Woche
Serienoldies-TV bietet euch die Möglichkeit Intro-Videos diverser KULT-Serien kostenlos online zu betrachten.
Könnte dich auch interessieren ...
He-Man - Masters Of The Universe
Kommentare
Darsteller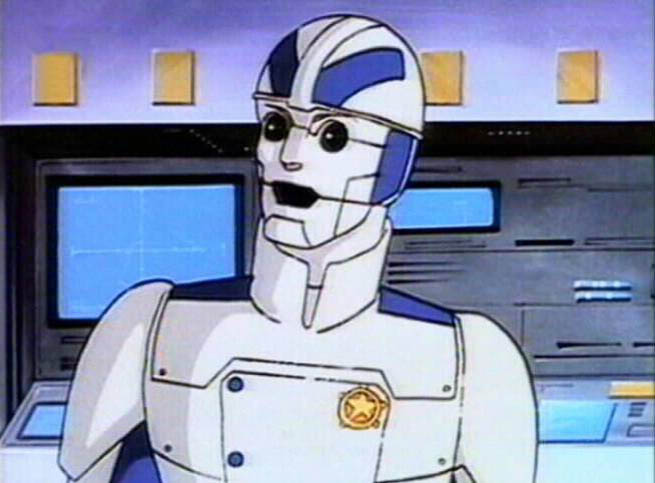 Crew
Autoren
Owen Lock
Christopher Rowley

Regie
David Gregg

Musik
John Van Tongeren
Phil Galdston
Peter Wetzler

Zeichner
Joe Barruso
Thomas McLaughlin Jr.
Edward Bocanegra
Laslo N. Nosek
Walter Brogan

Produktion
Robert Mandell
Bob Chrestani
Eleanor Kearney

Incorporated Televison Company (ITC)
Transcom Media
Gaylord Prod.

Was wurde aus ... ?
Walter Koenig