M.A.S.K.
Das "M.A.S.K."-Team (Mobile Armored Strike Kommand) kämpft unter der Führung von Matt Trakker gegen die kriminelle Organisation "Venom" (Viscious Evil Network of Mayhem) von Miles Mayhem. Im Einsatz setzen sie Masken auf, die ihre Identität verschleiern und ihnen spezielle Kräfte verleihen. Sie besitzen, genauso wie die Venom-Agenten, verwandelbare Fahrzeuge aus denen z.B. Boote oder Hubschrauber werden.
Allgemeine Daten
Original-Titel
M.A.S.K. - Mobile Armored Strike Kommand
Produktionszeitraum
1985 bis 1987
Produktionsland
Kanada/Frankreich
Produktionstyp
Zeichentrick
Genre
Science-Fiction
Episoden
75
Theme zur Serie
Video der Woche
Serienoldies-TV bietet euch die Möglichkeit Intro-Videos diverser KULT-Serien kostenlos online zu betrachten.
Könnte dich auch interessieren ...
Die Spezialisten unterwegs
Kommentare
Darsteller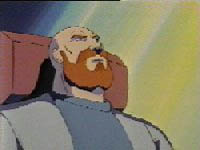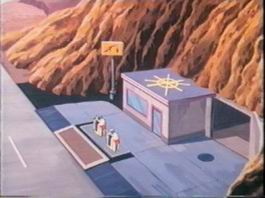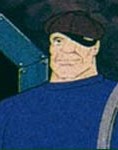 Crew
Regie
Bruno Bianchi
Bernard Deyriès

Musik
Shuki Levy
Haim Saban

Produktion
Jean Chalopin
Andy Heyward
Tetsuo Katayama
Mitsuya Fujimoto
Diana Dru Botsford
Susan Cavan

Ashi Pro
C&D Asia
DiC Enterprises
ICC TV Productions
Ltd.
Kenner Parker Toys
Inc.
Studio World

Was wurde aus ... ?
Walter Koenig
Bilder zur Serie
Theme Lyrics
Mask crusaders,
Working all the time, fighting crime, fighting crime!
Secret raiders, who will neutralise, as soon as they arrive,
Trekker's gonna lead the mission,
And Spectum's got such super vision,
M-M-M-MASK!
Is the mighty power that can save the day,
M-M-M-MASK!
Noone knows what lies behind their masquerades!
M-M-M-MASK!
Always riding on Venom's trail,
Come see the Laser Rays,
Fly away!